Tutorials
Yola Forms: Adding a Captcha
We understand that it's frustrating to receive spam and blank submissions via your Form widget - and that it feels like you're missing out on legitimate queries. One way to combat this is to add a CAPTCHA to your form.

A CAPTCHA is a type of challenge-response test as an attempt to ensure that the response is generated by a person. A common type of CAPTCHA requires the user to type letters or digits from a distorted image that appears on the screen.

The Form widget comes with a built-in CAPTCHA, and it helps ensure that your form can't be submitted unless the CAPTCHA is entered. Should a visitor not enter the CAPTCHA words, the form post will fail. 

If your form does not have CAPTCHA enabled, here's how to set this up:
 

1. Click

Edit

on the top left of the Form widget.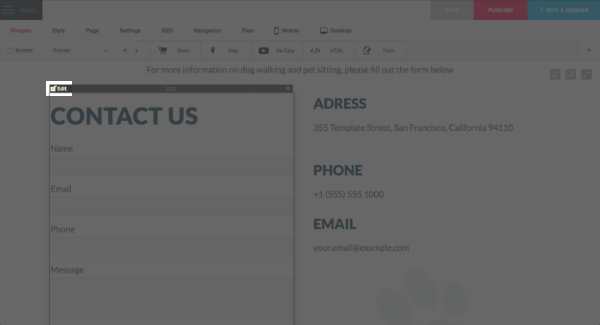 2. A dialog box will open.
3. Scroll down to the bottom of the dialog box and click
Add new field
.
4. Scroll all the way down on the drop down menu and select
Spam Protector (Captcha)
.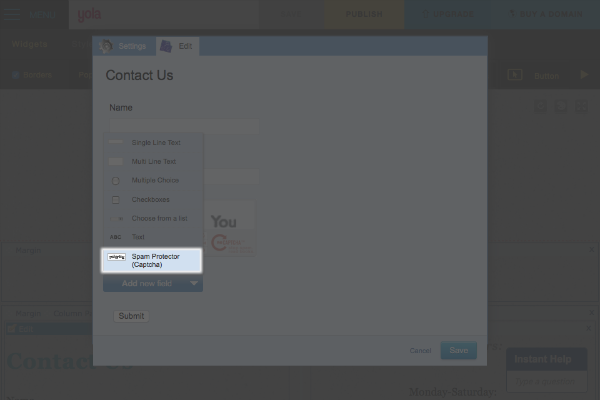 5. Click
Save
and remember to click
Publish
to update your site.