Tutorials
Using the iPhone app to manage your Online Store
The Ecwid mobile app allows you to manage your store's sales via your iPhone and, best of all, you can add your Online Store to the app!

Here are some of the great features that the app offers:
A dashboard listing your sales and last orders
View all your sales placed in your store even if you're offline
View all the necessary order details: ordered products, product options, customers' billing and shipping addresses, etc.
Change order statuses and assign tracking numbers.
Call or email customers right from the order details page. 
Search for specific orders by date, payment and fulfilment statuses
View unfinished sales and complete them manually right from the app.
Enhanced security: protect your customer's sensitive info using a passcode lock. 
To manage your Online Store using this app, you need to first 

download the app 

here

. Once the app is installed, you will you need to log into it and grant permissions for accessing the information from your store.

To retrieve your login information for your Ecwid account:

1. Log in to My Yola.
2. Click on Online Store.
3. Go to Settings > General > Store Profile.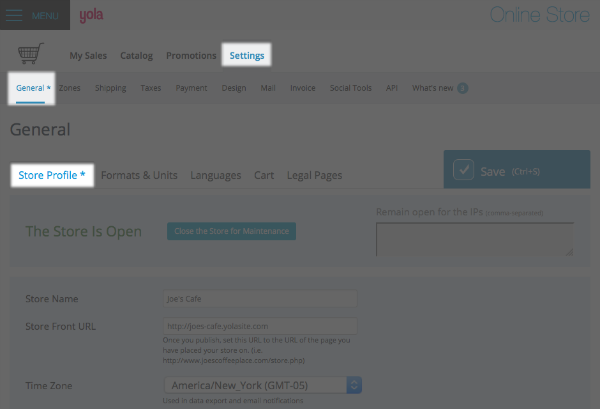 4. Scroll down to Company Email and copy the email address associated with your Ecwid account.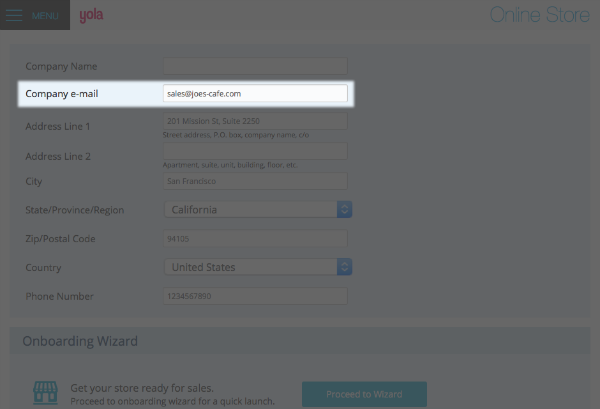 5. Go to the Ecwid login page.
6. Click the "Forgot your password?" link and enter the email address you copied from your store.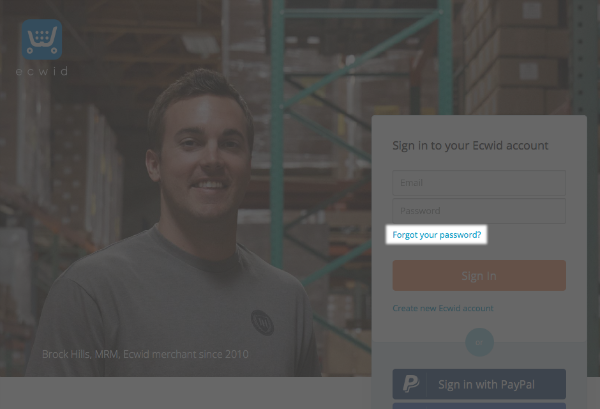 A new password will then be delivered to your mailbox allowing you to login and connect your iPhone app.