Tutorials
How do I remove the Yola Link from my Site?
Each site built with Yola has a link at the bottom of each page, linking back to the Yola website. The Yola Link allows us to keep our site building and hosting free of charge.

If you would like to remove this link you can do so by upgrading to Yola Silver or Yola Gold. This is an account-level feature which means that when you upgrade the Yola Link will be removed from all the sites in your account.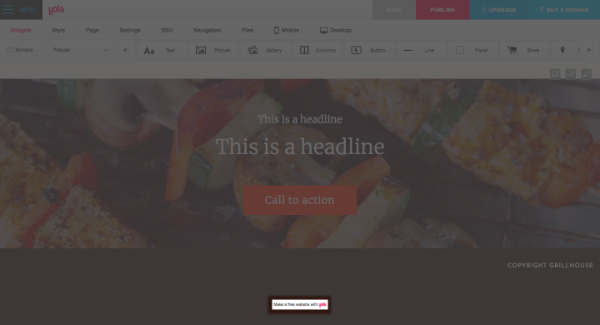 Here are the answers to some questions you might have about this feature:
If I buy a domain from Yola, is Yola Link removal included?
No. In order to keep the price of domains as low as possible, they are sold separately from the Yola Silver and Yola Gold hosting packages. You can buy as many domains as you would like to have or need, at any time. However, the Yola link removal is part of the Yola Silver and Yola Gold packages and is an account-level feature.