Tutorials
Editing pictures
It is possible to resize your pictures in two ways:
Using Aviary  
Aviary is a powerful image manipulation tool which is integrated into the Sitebuilder. 

When you edit your images with Aviary one of the options available is "Resize". You can type in the new image dimensions and then save your picture to your File Manager. If you would like to edit your image using the Aviary option, these are a couple of ways to do this:

Option 1: If you have used a Picture Widget

1. Mouseover the picture you wish to edit and click on the blue pencil icon on the top right-hand corner or click "Edit" on the top left corner.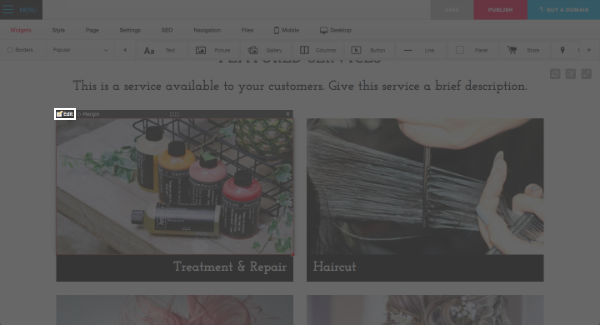 2. A dialog box will open up.

3. Click on the "Edit With Aviary" button and you will go through to the photo editing dialog box.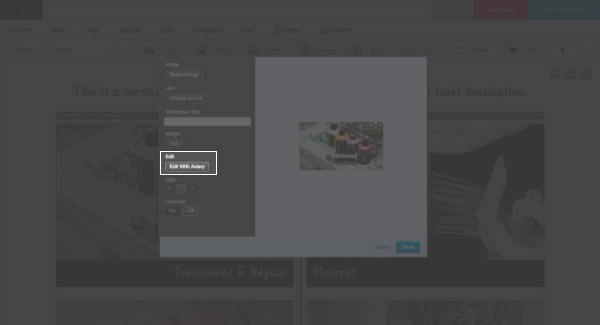 4. Click on "Resize".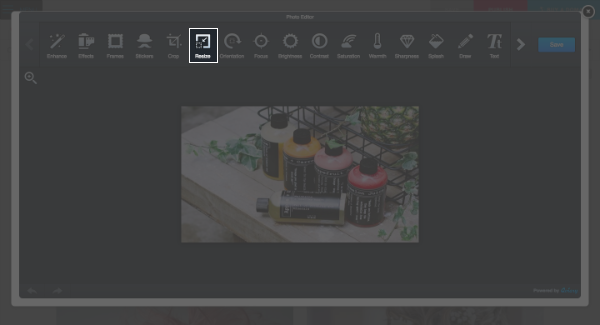 5. Enter your new dimensions. If you wish to retain the proportions, the lock icon needs to be blue. If you wish to enter your own custom dimensions, click on the lock icon to unlock this and it turns gray. Then enter your desired dimensions.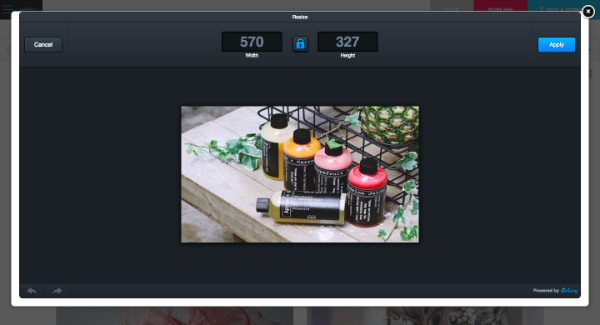 6. Click on "Apply".

7. Click on the "Save" button.

Please note: This will overwrite your existing file in your File Manager.



Option 2: If you have added a picture using a Text Widget

1. Click on Site > Content > File Manager.





2. Hover over the image and click on the "pencil" icon at the bottom left corner of your image. Alternatively, you can right-click on the picture and select "Edit with Aviary". Both options will take you through to the photo editing dialog box.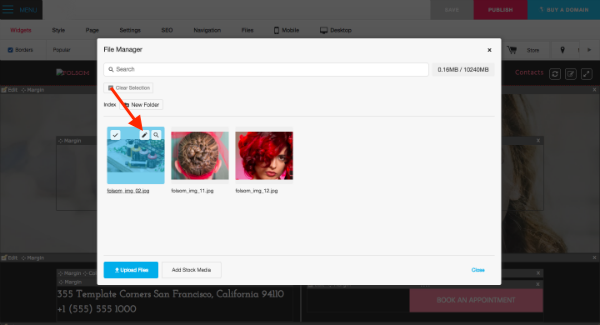 3. Follow Steps 4 - 7 as outlined above.