Tutorials
Change your login email address
Need to change your email address? You can do this easily by editing your profile. To change your login email address:
Log in to My Yola.
Click on the down arrow next to your email address (located in the top-right corner) and select Profile.
Edit your details as needed.
Click on the blue "Change details" button once you are done.
A message will display to confirm that your information has been successfully updated.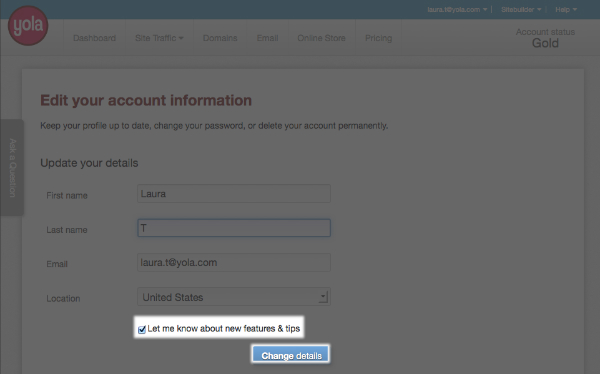 If you have forgotten your login email address, please send an email to support with the following details:
The name you used to sign up.
The name of the site you created.
If your site is published, the URL of the site.
Any other possible email addresses you may have used to sign up.
We will try our best to help you recover your Yola account!