Tutorials
How do I edit the page heading font attributes?
You can easily change the font size, type, color, alignment and style of your page heading using the Style Designer.

Edit the color of your font:

1. Go to Style > Settings > Style Designer.




2. In the Color section click on "Main Header".



3. In the color picker, select a new color or enter a hex color code.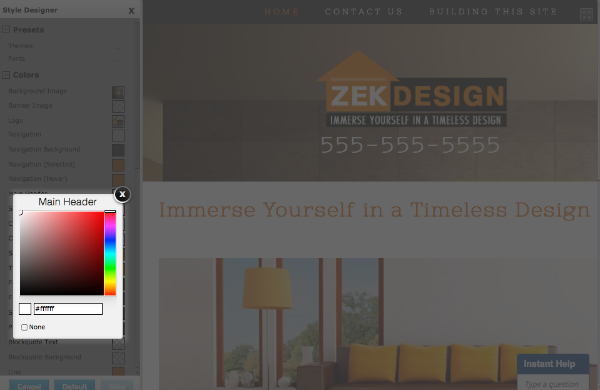 4. Click on the "X" in the top-right corner to save your changes.


Edit the style of your font:

1. In the Font section click on "Main Header".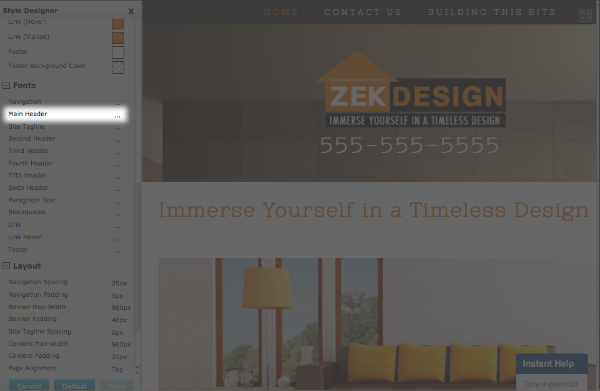 2. Click on the ellipses on the right-hand side which will reveal these various options that you can tweak:
Font Family
Font Weight
Font Size
Text Decoration
Letter Spacing
Line Height
Text Transform
Text Alignment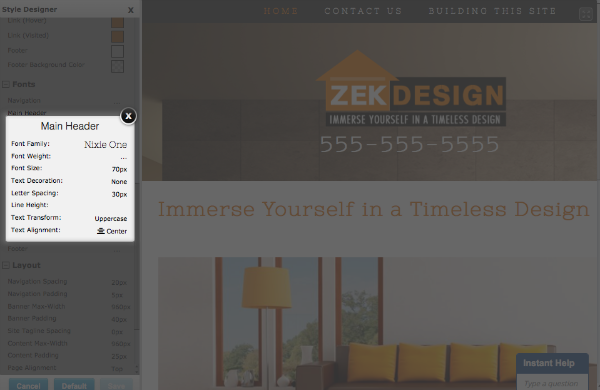 3. When you're happy with the changes, click the X on the Main Header dialog box to save the changes. 

4. Click "Save" on the Style Designer dialog box.